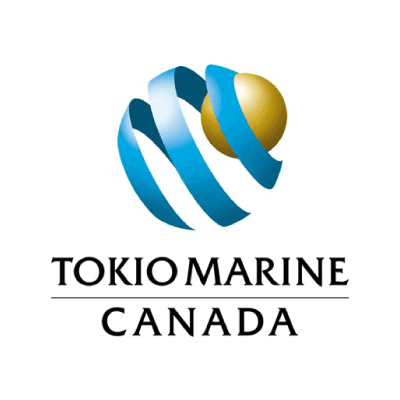 Toronto, Canada – May 26th, 2022 – Insurance Systems Inc. ("ISI"), a provider of enterprise software solutions to the property and casualty insurance industry, is pleased to announce that Tokio Marine Canada Ltd. ("TMC") has launched ISI Enterprise for its insurance operations. Headquartered in Toronto, Canada, TMC is a newly formed insurance carrier servicing the Canadian commercial market.
TMC and ISI initiated discussions pertaining to implementation of ISI Enterprise in the fourth quarter of 2021 while TMC was concurrently working on obtaining letters patent to become a licensed carrier in Canada. The goal was to implement policy, billing, accounting, and reinsurance functions to support TMC's insurance operations day one. Both teams worked with an out-of-the-box mentality and focused on the minimum viable product to support the needs of TMC.
Following a 120-day implementation, TMC launched ISI Enterprise's underwriting, broker-bill, general ledger, and reinsurance modules leveraging agile software development. "The successful launch of these key modules supported our entry into the Canadian insurance market. Having our department leads work closely with our technology solutions team and ISI's team resulted in hitting our target delivery on time and under budget." stated Mike George, CEO of Tokio Marine Canada. "ISI has been incredibly responsive and great to work with" he added.
"Launching a core solution in 120 days initially raised some eyebrows on our implementation team, but we were up for the challenge" said Cameron Scott, Director of Sales and Implementation at ISI. "Having a configurable solution, a proven implementation process and dedicated teams on both sides made this goal a reality." Cameron added.
ISI Enterprise has been deployed in the Cloud at AWS (Amazon Web Services) and additional iterations will leverage ISI's continuous integration development model. TMC and ISI teams continue to work together to rollout new features to support the operations and growth of Tokio Marine Canada.
About Tokio Marine Canada
Tokio Marine Canada Ltd. is a commercial lines focused P&C insurer with expertise in a wide range of products including those deemed to be 'specialty' in nature. As a new entrant to the Canadian insurance marketplace, Tokio Marine Canada brings the diverse product offerings and global expertise of the Tokio Marine Group to the Canadian market place and provides unparalleled service in order to meet the complex insurance needs of Canadian businesses. For more information about Tokio Marine Canada, please visit www.tokiomarinecanada.com.
About Insurance Systems Inc.
Founded in 1997, ISI and its team of insurance professionals are dedicated to developing and implementing innovative software products for the property and casualty insurance industry. ISI's flagship product, 'ISI Enterprise', is ideal for small to mid-size commercial and specialty lines carriers ranging from $10 to $400 million in premiums written annually. Headquartered in Toronto, Canada, the company has a diverse client base of property and casualty insurers. For more information about ISI, visit www.insurancesystems.com or contact info@insurancesystems.com.