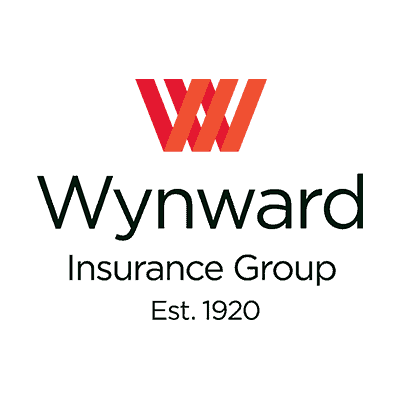 Winnipeg, Manitoba  – May 24th, 2018 – Insurance Systems Inc. (ISI), a leading provider of enterprise solutions for the property and casualty insurance industry, is pleased to announce that Wynward Insurance Group ("Wynward") has selected ISI Enterprise for its insurance back office operations. Headquartered in Winnipeg, Wynward operates across Canada in all Provinces & Territories. Wynward specializes in commercial property & casualty insurance and is well known across Canada as a B2B insurer. Wynward has been providing insurance to Canadians since 1920 through an extensive network of trusted brokers.
"This core system transformation at Wynward signifies our commitment to continually improve our operations to better serve our brokers and our customers," stated Darryl Levy, President & Chief Executive Officer of Wynward. "Insurance Systems' team and technology are well equipped to help us deliver on that commitment." he added.
Wynward will rollout ISI Enterprise for all core insurance functions including policy administration, claims, accounting, billing and reinsurance, effectively amalgamating all programs and key departments onto a single, integrated platform. With business-user-oriented configuration tools, Wynward will be able to improve speed to market on new products and changes to existing products for its customers.
Wynward will also benefit from:
Improved risk management through increased controls throughout the policy lifecycle.
Automated renewal processes and tools to increase underwriter efficiency.
Broker management and billing functions for improved broker support and increased customer retention.
Reduced policyholder turnover through automated functionality.
Enhanced decision-making capabilities with ISI Enterprise's Business Intelligence module.
Automated bordereau upload to reduce manual data entry.
Optimized disaster recovery processes with an AWS cloud-based deployment.
ISI's presence within the Canadian insurance market will be further expanded with the addition of Wynward as a client. "Wynward brings a diverse book of commercial business to the ISI Enterprise solution. We look forward to working with their experienced team to implement ISI Enterprise in this next phase of their Industry leading profitable growth." said Terry Neilson, President and CEO at ISI.
About Wynward Insurance Group
Established in 1920, Wynward Insurance Group is a national commercial property & casualty insurer, operating in all provinces and territories. With offices throughout Canada, Wynward proudly serves customers from coast to coast, with its headquarters in Winnipeg. Wynward Insurance Group has a Financial Strength Rating of "A" (Excellent) from A.M. Best Company. For more information about Wynward, visit 
www.wynward.com
.
About Insurance Systems Inc.
Founded in 1997, ISI and its team of insurance professionals are dedicated to developing and implementing innovative software products for the property and casualty insurance industry. ISI's flagship product 'ISI Enterprise' is ideal for mid-size commercial and personal lines carriers. Headquartered in Toronto, Canada, the company has a vast client base of diverse property and casualty insurers. For more information about ISI, visit www.insurancesystems.com or contact 
info@insurancesystems.com
.